Today we cleaned out the parents basement. Because you have to start somewhere. We (my sibs) had been storing things there for years. I found these treasures (they still have dust on them) LOVE the cake stand.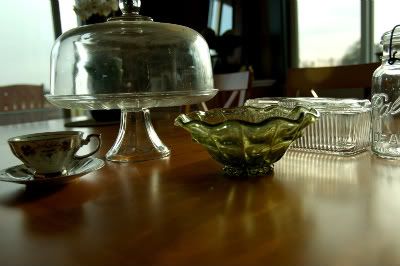 Time to put the patio furniture out. Nice weather is coming our way. I can't wait to eat dinner on the deck. The yard is all mud here so the patio is they only place to be.
My succulents survived the move and the winter. They thrive on a lack of attention. That works.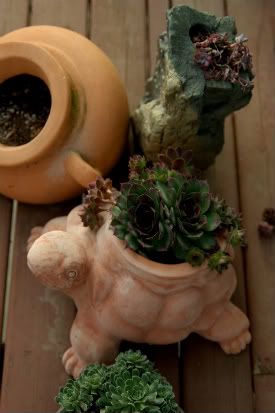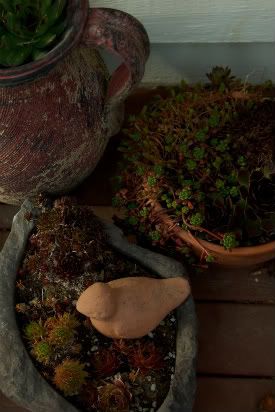 One last thing...I bought this orchid at Costco. I don't know why, it was one of the last ones and really did not look that good. But it spoke to me...buy me! What was I thinking. I don't know what I am doing and it will probably die. Any advice?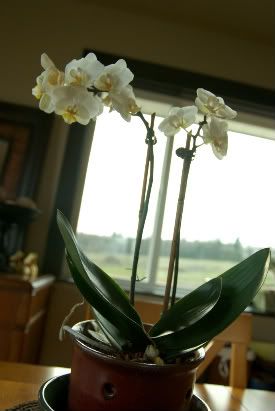 Thanks for stopping by!