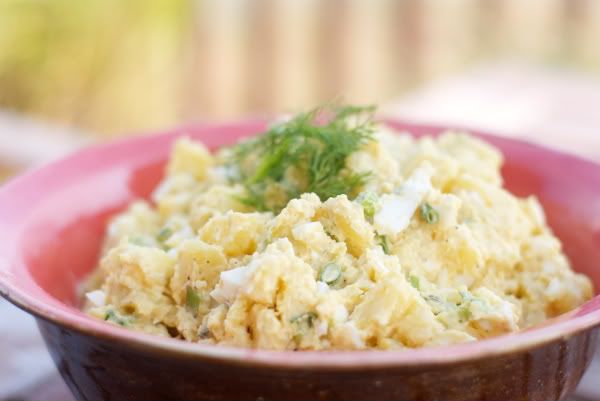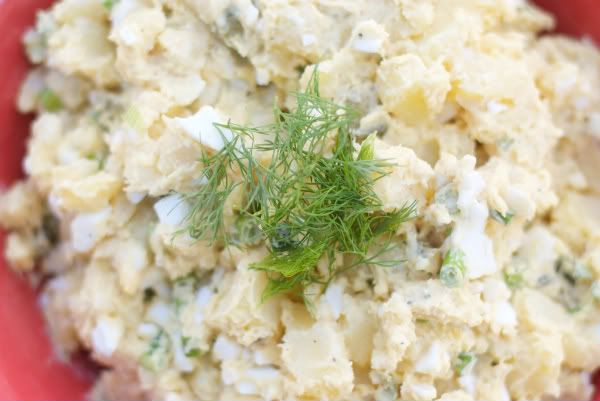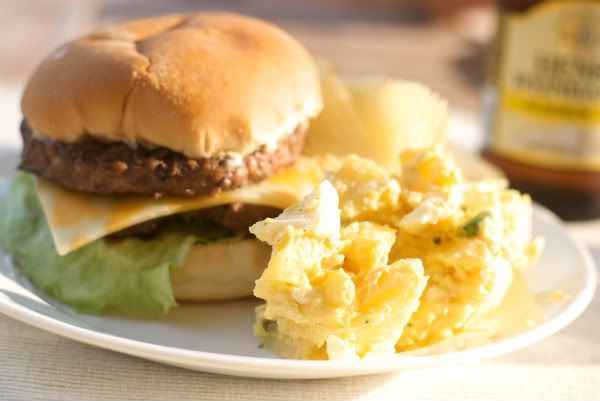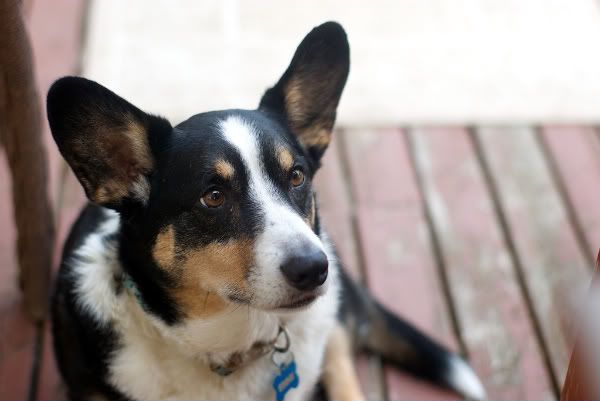 Potato salad wars. My mom makes hers and Bill 's mom makes hers and we all love them both. But they are very different.
There must be a million ways to make pot-sal. I decided to try
the Pioneer Woman's
recipe. Her recipes do not disappoint. Her recipe for
Perfect Potato Salad
calls for you to mash the potatoes- I did not do this. I think I like chunks:) Other than that I would say "perfecto!" Visit her blog and try a recipe or read about her interesting life on the ranch. OH yeah...the double burger is Bill's plate. YUM!
Thanks for stopping by!
PS isn't Eddie a cute little bagger!