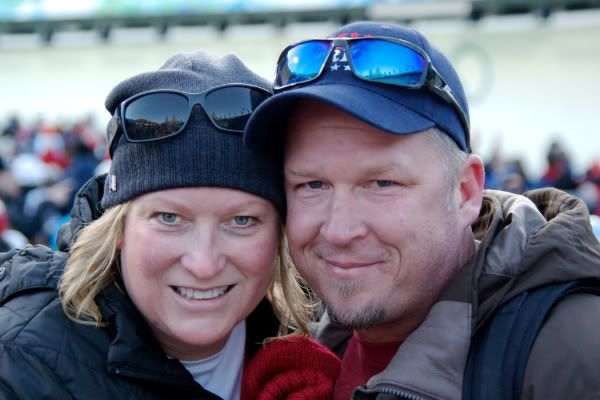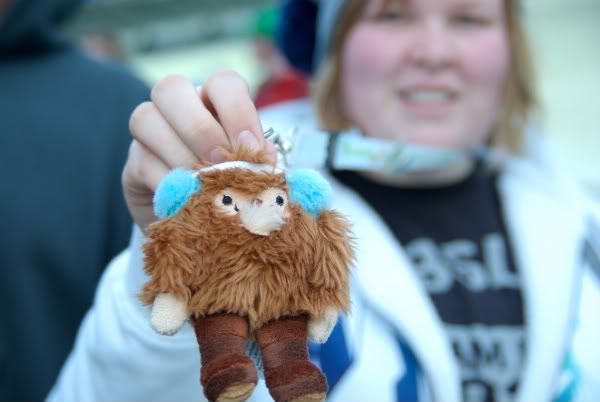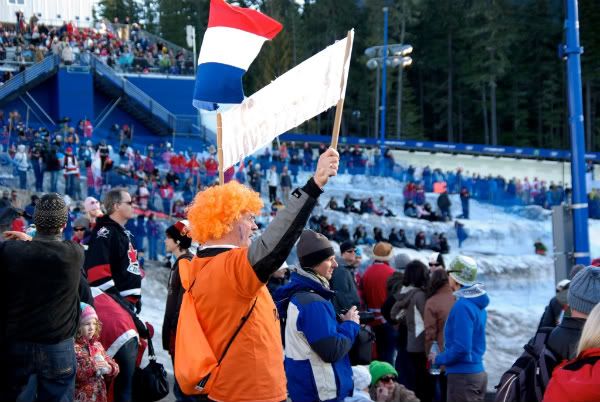 Looking back on a great day. The sights and sounds of the bobsled event. So funny to watch everyone trying to take a
picture of something going 90 MPH.
Thats not easy. The guy in orange was from the homeland. LOL! He said(in dutch) to Bill that two of his sons are on the Dutch team and that one
was the driver. And my kids think I'M embarrassing! Anyway back to reality now and yes it bites.