They will! Did you see these at Safeway? They were in a cardboard box with no water. 2 bundles for 3 bucks. They were a bit of a risky purchase. But to my surprise they bloomed. I took these pictures with the camera I keep in my purse at all times.
If I don't have a ready camera I miss out on shots because I am to lazy to go get my big camera.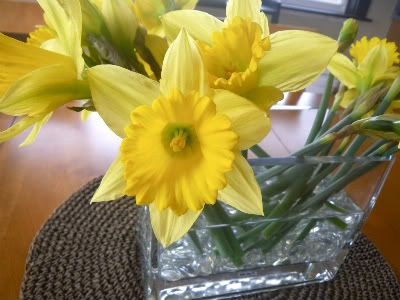 Thank's for stopping by!