We are coming up on living here two years. Where does the time go? I miss our house we built allot. Thats the truth . But I am grateful we sold it when we did. Here in this house we have a gorgeous view of Mt Baker-It takes my breath away when I get up on time to see the sun raising over it. The view of Baker from our living room is obstructed by one tall tree that kinda shot out of another smaller tree. For two years I've been saying that I wish someone would go knock down that tree.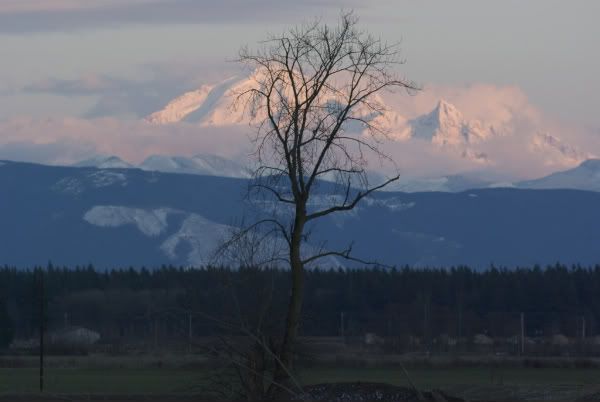 Well at some point in my crazy busy summer the tree went down and nobody noticed. The other day I looked up and thought ....Where did that annoying tree go! I ran around the house pointing it out to everyone.
No more tree...now about those power lines:)
Thanks for stopping by!